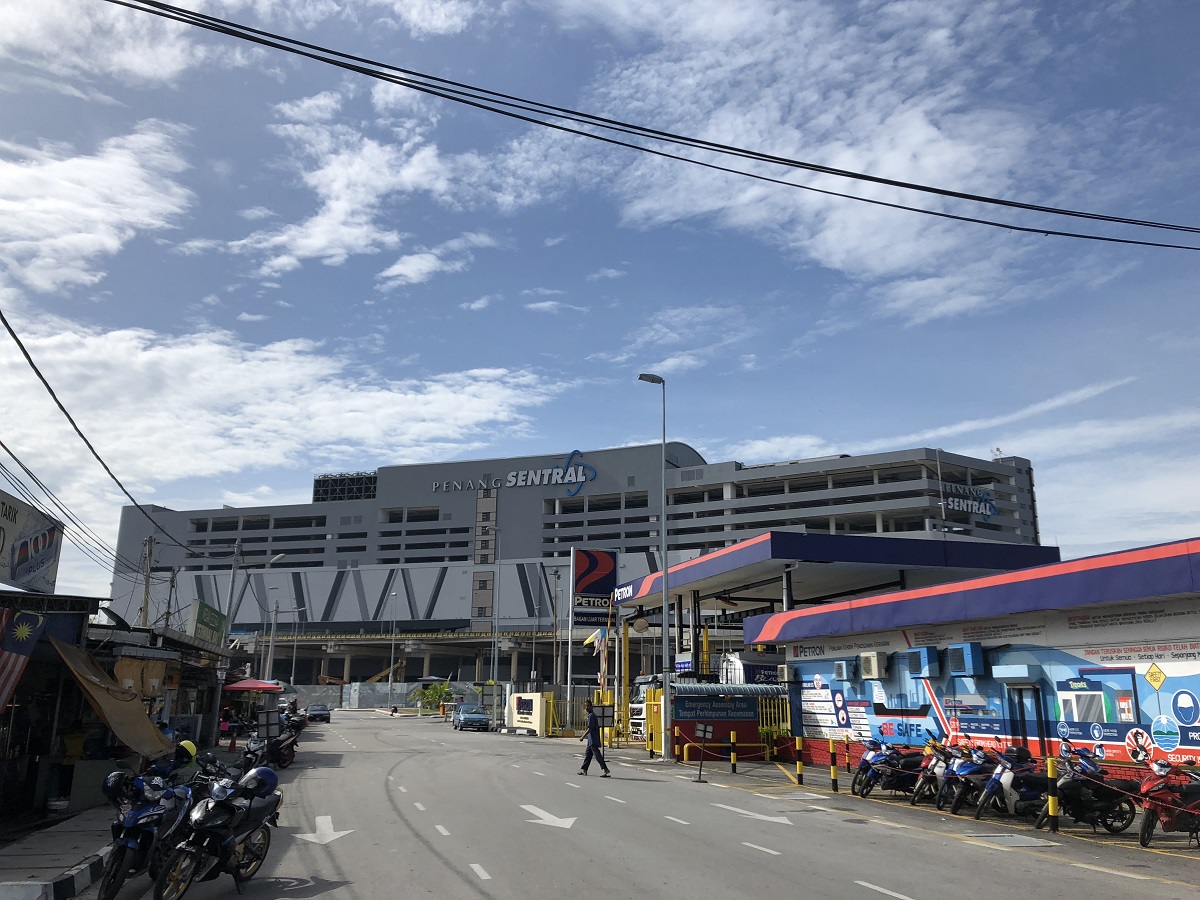 Penang Sentral is an integrated transportation hub in Butterworth consists of Bus Terminal, Jetty Terminal and KTM station. It is a newly built transportation hub with modern infrastructure and efficient central ticketing management.
Bus Terminal
Contrasting to traditional terminal which hosts numbers of operator counters, Penang sentral centralize the ticketing service. All passengers can either buy the ticket from central ticketing counter or Kiosk machine for all bus services departing from Penang Sentral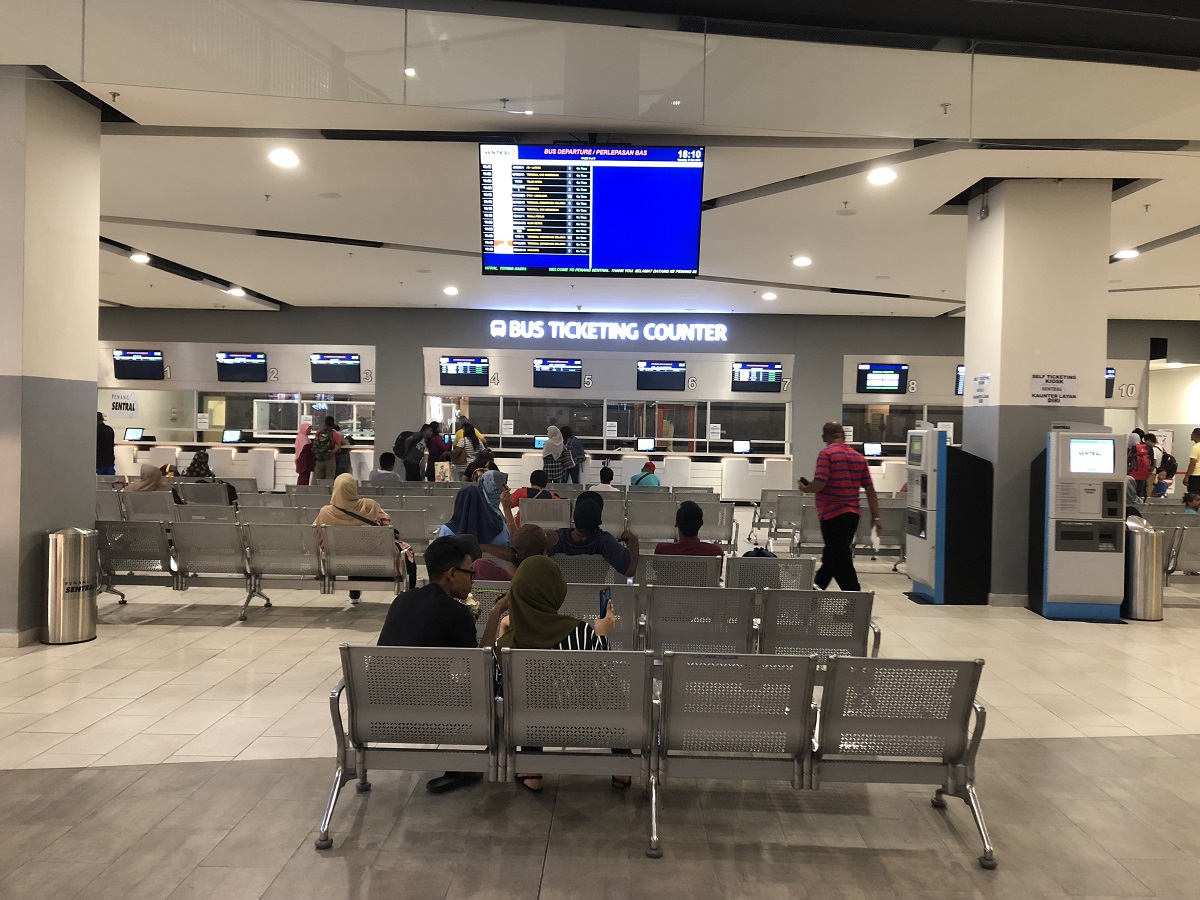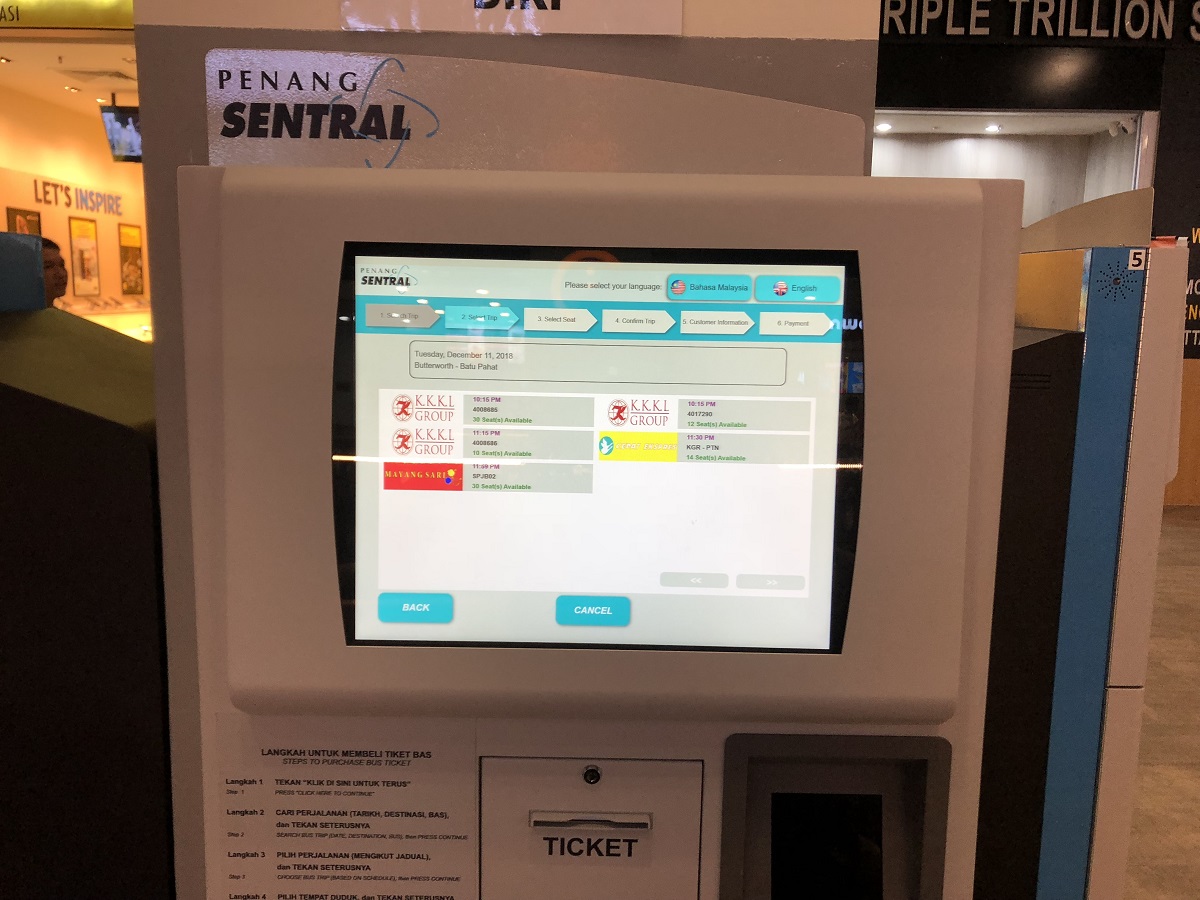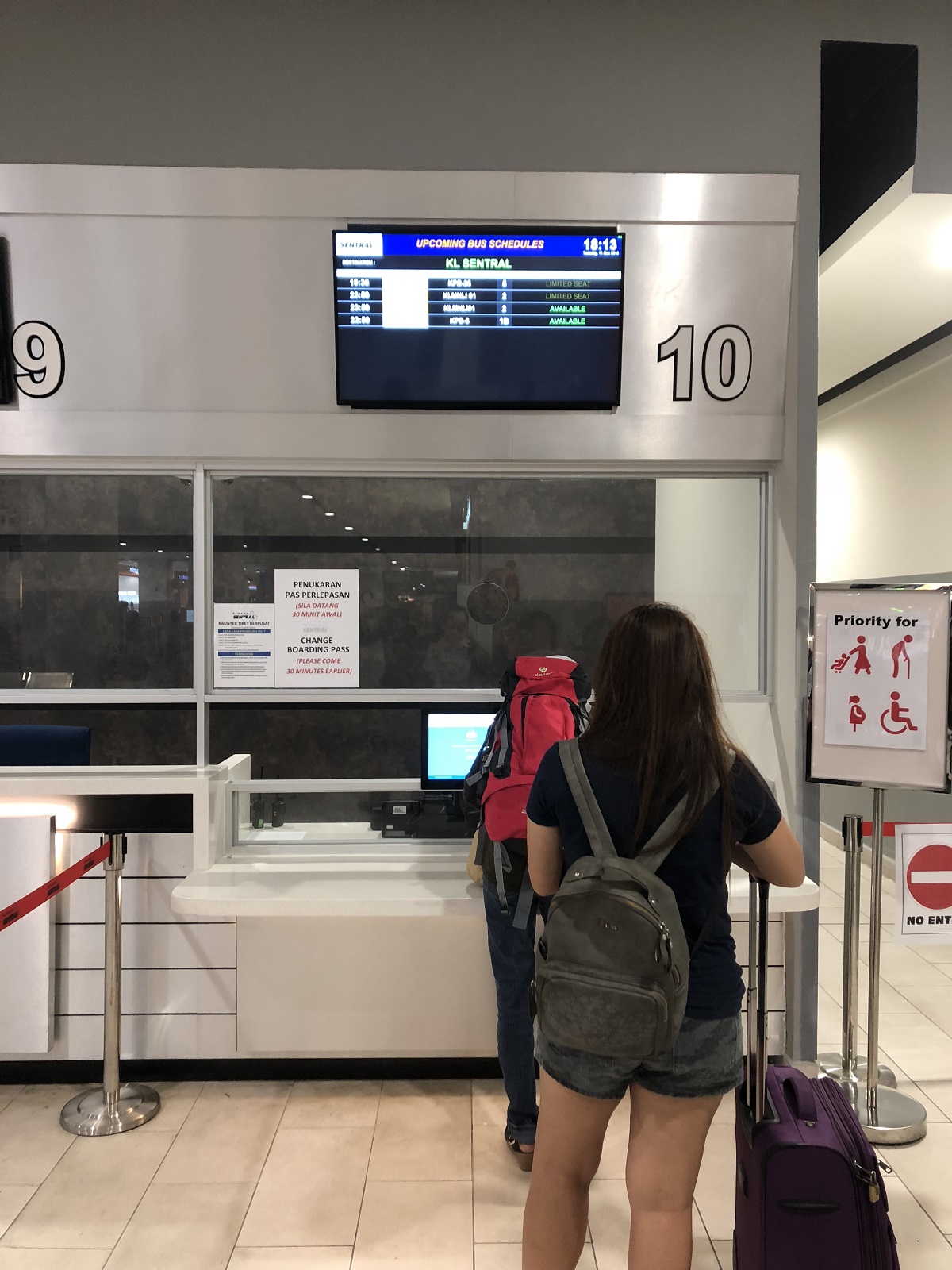 Besides of buying ticket over the counter, passengers could book bus ticket online in advance with BusOnlineTicket.com to avoid the queue. Upon arrival at bus terminal, passengers with E ticket could exchange the boarding pass at counter 10 as shown in picture above. After exchanging the boarding pass, passenger could go to platform by verifying the ticket at the platform entrance point (see picture below)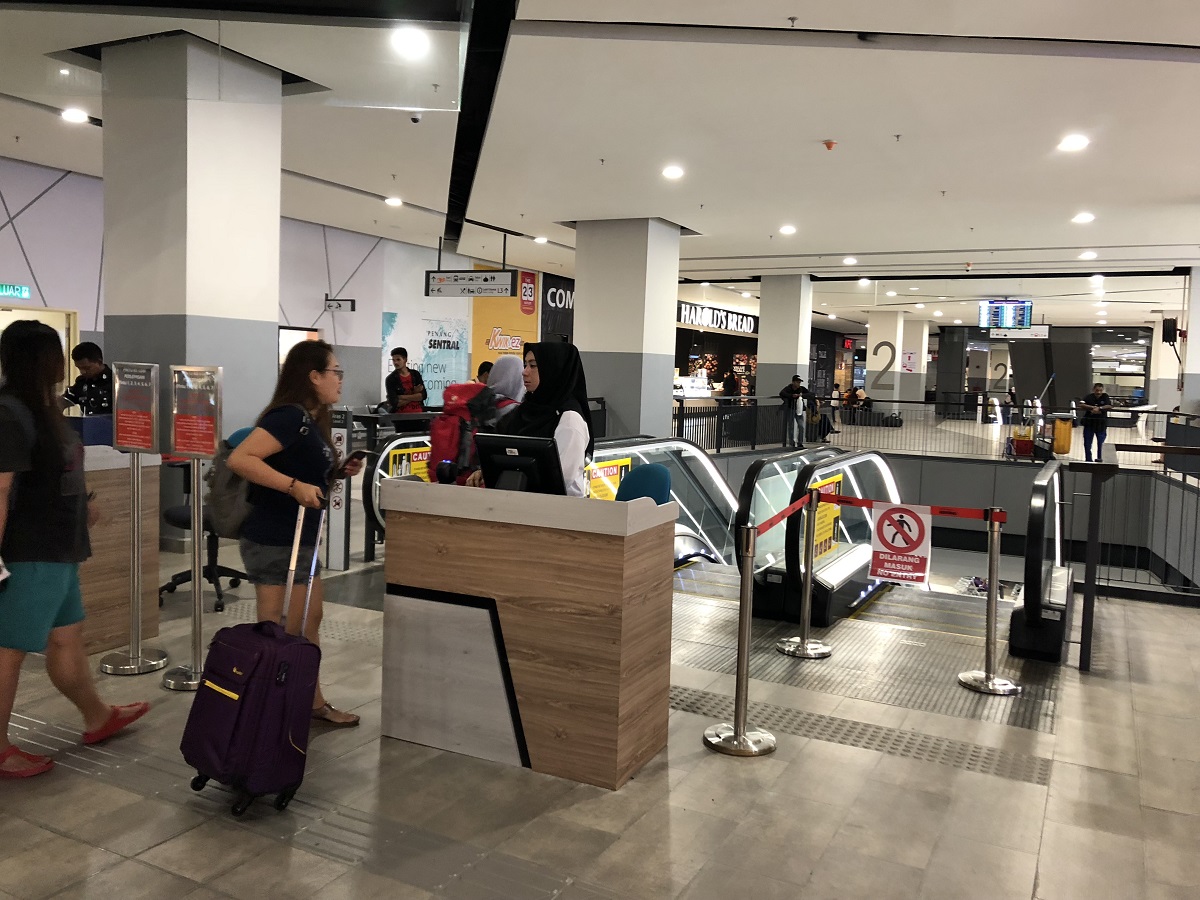 Passengers who need to seek for support could please to information counter located at ticketing counter level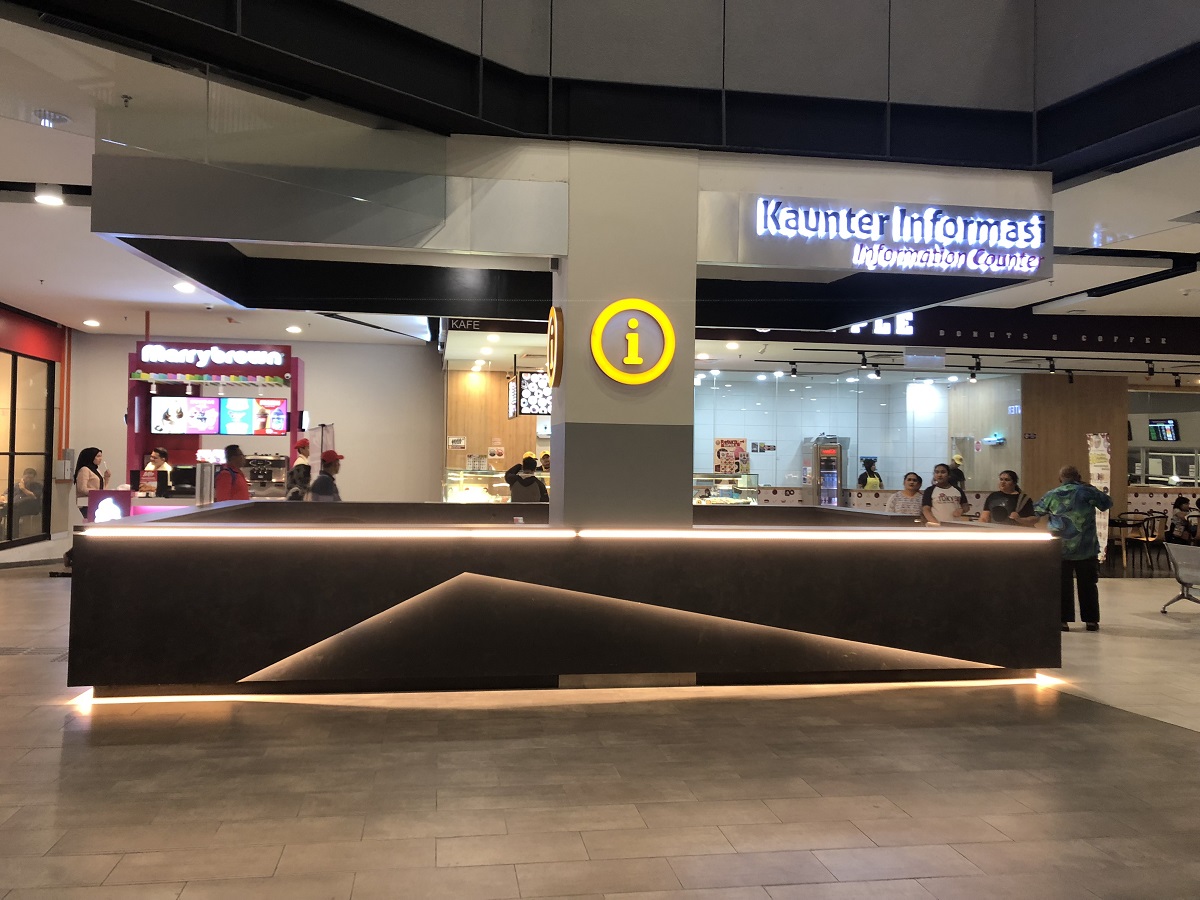 Ferry Terminal
Passengers who like to take ferry from Butterworth to Penang Island could take the link bridge in Penang Sentral to jetty platform.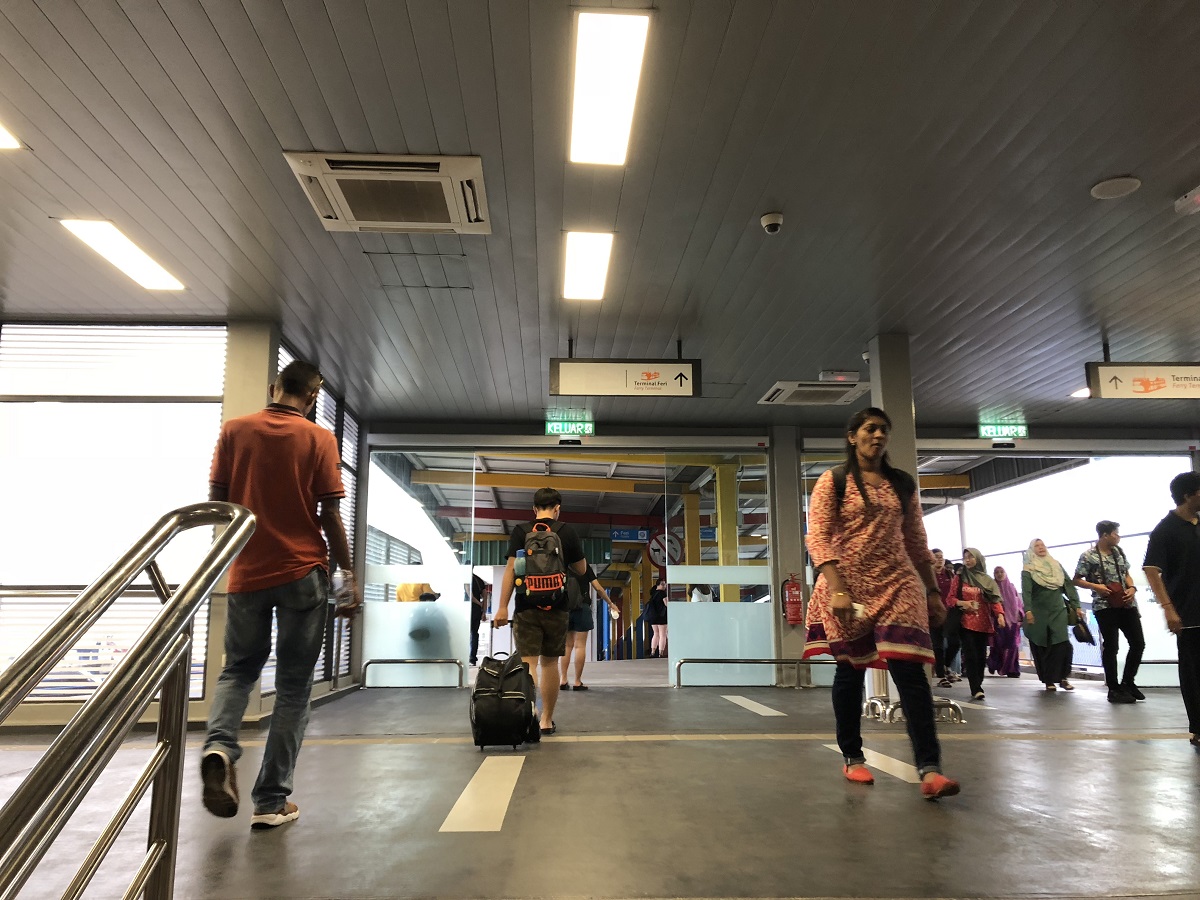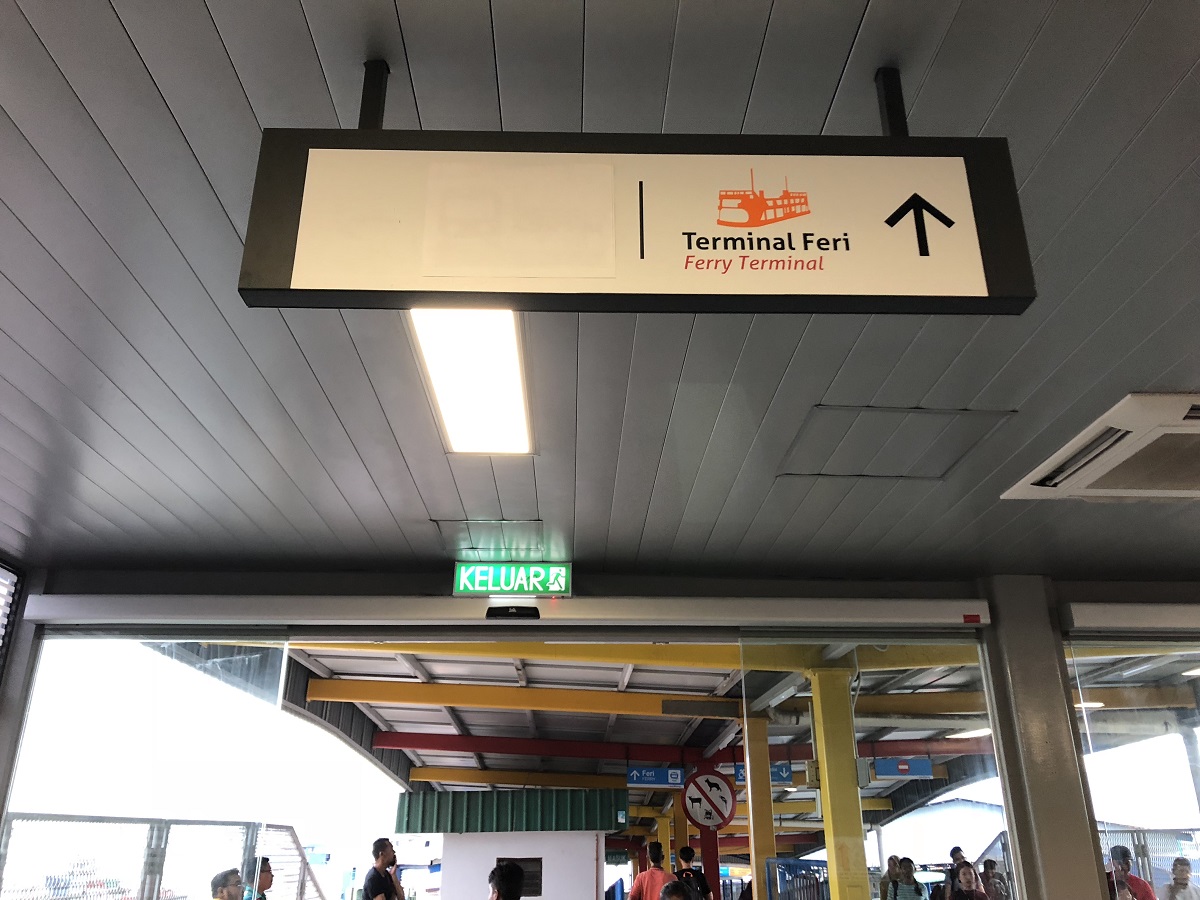 | | | |
| --- | --- | --- |
| Route | Time | Price |
| Butterworth to Kuala Lumpur | 0130, 1115, 1315, 1715, 2359 | RM34.3 |
| Butterworth to Kuantan | 0015 | RM56.10 |
| | | |
| --- | --- | --- |
| Route | Time | Price |
| Butterworth to Kuala Lumpur | 0830, 1100, 1215, 1600, 1800, 2200, 2330, 2359 | RM34.4 |
| Butterworth to Kota Bharu | 1000, 2200 | RM37.40 |
| | | |
| --- | --- | --- |
| Route | Time | Price |
| Butterworth to Kuala Lumpur | 0015, 0800, 1230, 1430, 1630 | RM34 |
| | | |
| --- | --- | --- |
| Route | Time | Price |
| Butterworth to Kota Bharu | 1000, 2200 | RM38.00 |
Alya Express
| | | |
| --- | --- | --- |
| Route | Time | Price |
| Butterworth to Kuala Lumpur | 0730, 1030, 1800, 1815, 2345 | RM36.75 |
| Butterworth to Kota Bharu | 2200 | RM39.90 |