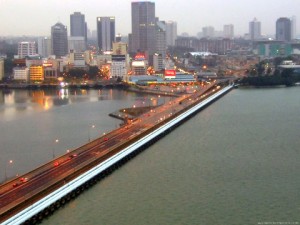 Johor, second largest state in Peninsular Malaysia, is located at the Southern part of Peninsular Malaysia. Johor largest city Johor Bahru is just next to Singapore and the city is connected with Singapore by 2 bridges, the Causeway Link and Second Link. Being adjacent to Singapore, the bus terminal at Johor Bahru – Larkin Terminal serves not only the locals but also commuters coming from Singapore because of the ticket price is twice cheaper than those in Singapore and there are more schedule choices in Larkin Terminal. Please click here for illustration example for cost saving in Larkin Terminal
Larkin Terminal being the largest bus terminal in Johor, it is the home for almost all the bus operators you can find in the market, like KKKL, Causeway Link, Konsortium, Transnational, Delima Express, Yakin BG, Star Qistna etc. The few most popular coach from Johor Bahru include Johor Bahru to Kuala Lumpur and Johor Bahru to Melaka. Please click below Johor Bahru Larkin Bus Terminal link for bus operator, schedule and fare departing from Larkin Terminal.
Besides Larkin Terminal, there are few others important bus station in Johor. To name few, they are Batu Pahat Bus Terminal, Muar Bus Terminal, Segamat Bus Terminal and Kluang Bus Terminal.